Melrose Bingo
Welcome to MELROSE PARK COMMUNITY CENTRE BINGO
DOORS OPEN @ 5:00PM ------- EARLY BIRD @ 6:45PM ------ REGULAR GAMES @ 7:00PM
Bingo is every Wednesday at Melrose Park CC, 480 Kimberly Avenue. We are located next to the YMCA near Kimberly and Watt. Parking is at the side of the building adjacent to the back lane.
CURRENT MELROSE JACKPOTS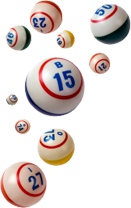 Mega Money (Full House in 52 numbers or less)
Bonanza (Full House in 53 numbers or less)
Loonie
Full House (in 54 numbers or less)
Mini Loonie (on a Mini Loonie number)
Read the House Rules here.